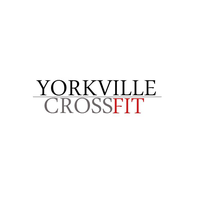 Yorkville CrossFit

Соединенные-Штаты
,
Йорквилл
Локация
Соединенные-Штаты, Йорквилл
210 Commercial Dr a
Атлетов
1
Общее описание клуба:
Get Started Today! So what's the first step to getting started? Call or text Coach J at 630-742-3675 and set up your first class...its FREE! You will begin to learn the basics of CrossFit, how to execute lifts and movements safely and effectively, how we scale or modify any workout or movement and you will do your first WOD the very first day! Classes are flexible! We have early morning, late morning, evening and weekends available! Just call Coach J to set up your first appointment! When you come in, we will assess your fitness level, show you around the Box, answer any questions that you haven't already googled about CrossFit and then we will get started! Get registered today! NO CONTRACTS! Pay month to month! BRING: Water bottle Your 'A game!' A small towel Small notebook and pen WHAT TO EXPECT: Day 1: You can expect to feel nervous and excited when you come in! And by the time you leave, you will feel like you just had your ass handed to you after a short workout...AND...you will still feel nervous and be excited to come back! Day 2: we will answer more of your questions and then you will learn a few lifts and movements! You will be doing skill work, lifting and proper technique under the direct supervision of your Trainer. You will feel like you are starting to 'get' it. It's a false security. We haven't even scratched the surface! Day 3: You should now have a pretty good idea of what CrossFit is or isn't. By now, you will be feeling confident in your own ability as an athlete and in us as your trainers! Your friends and family will start giving you shit because you are doing CrossFit...but the jokes on them because you will be strong as hell and look better naked! Day 4 and beyond: You will meet ordinary people performing an extraordinary workout...and you will join right in. You will feel welcome, nervous, excited and proud of yourself for doing things you might have never done before! The first step is the hardest!! JUST CALL 630-742-3675 to make an appointment!
Этот зал не имеет плана тренировок.
Если Вы являетесь владельцем или администратором зала, можете взять управление и получить полный доступ к управлению данной странички.
Этот зал не имеет плана тренировок.
Если Вы являетесь владельцем или администратором зала, можете взять управление и получить полный доступ к управлению данной странички.