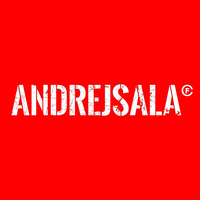 ANDREJSALA

Location
Latvia, Riga
Andrejostas iela 4A, Ziemeļu rajons
GYM Information:
ANDREJSALA kolektīvs ir pieredzējušu, augsti kvalificētu sporta speciālistu komanda, kuras mērķis ir ZINOŠS, fiziski un garīgi SPĒCĪGS cilvēks. Piedāvājam GRUPU un INDIVIDUĀLĀS nodarbības vispārējās fiziskās sagatavošanas paaugstināšanai, JAUNIEŠIEM, PIEAUGUŠAJIEM, kā arī SENIORIEM.
Rīta, dienas un vakara laikos. Tāpat pie mums ir pieejami individuāli piedāvājumi UZŅĒMUMIEM un citām ORGANIZĀCIJĀM, kuriem ir svarīga savu darbinieku VESELĪBA.
Esam pretimnākoši, elastīgi un draudzīgi.
Jūsu rīcībā būs viena no PLAŠĀKAJĀM un labāk aprīkotajām funkcionālā FITNESA zālēm LATVIJĀ ar pieredzējušu sporta SPECIĀLISTU komandu.
Uzticiet mums savu fizisko sagatavotību un atklājiet, ka jūsu spējām nav robežu!
This gym does not have a workout plan.
If you are the owner or administrator of this gym, you can take control and get full access to the management of this page.