FOR ATHLETES
The WODCAT service will help you analyze your completed CrossFit workouts in order to properly adjust your future training plan. With WODCAT you can find free training programs or create your own. And you always have access to a bigest database of workouts.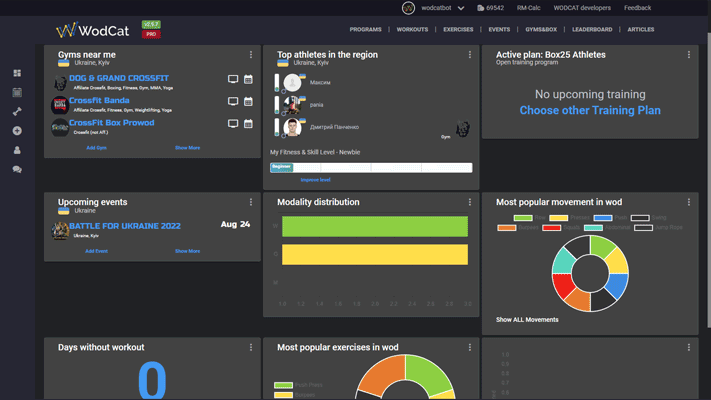 Analyze - Dashboard
Get full and detailed information about the completed training process
The dashboard displays all important information, statistics on completed workouts, a chronology of changes in body measurements and an overall physical condition level
Workout Database (WOD)
WOD workouts database with the most user-friendly and detailed search engine.
In our list of workouts WOD you can find a great variety of tested WODs with no duplicates. You will easily find the WOD you need filtering by a wide range of parameters. You can use most popular tags for searching: Crossfit games, HERO wod, Girls WOD, mobility WOD...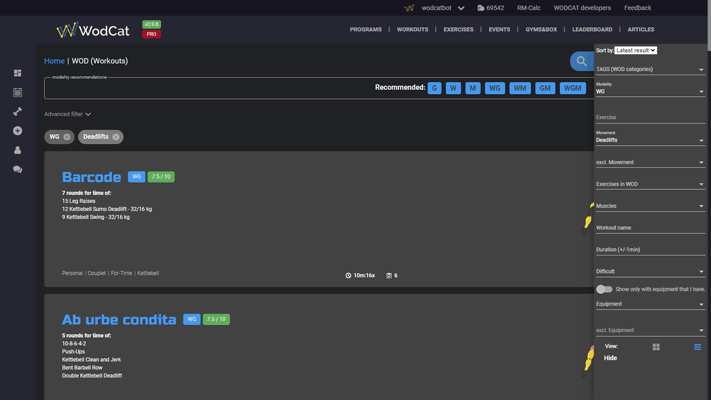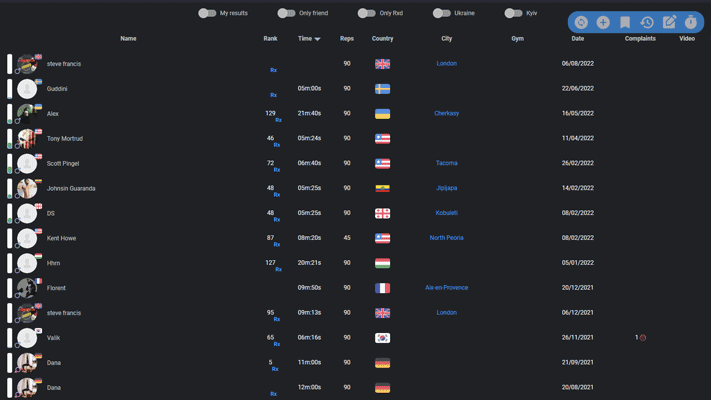 Compare - Leaderboard
Besides training and recording the results, now you can compete with your friends from your box, city or country.
You can compare yourself with the whole world.
Plan - Calendar - Remote Coaching
Handy and user-friendly tool to plan your WODs.
Now you can organize your training plan easily, and have a handy WOD diary. Calendar is a convenient and user-friendly tool for programming the training. Now you can simply and easily plan your training program with a very convenient training journal.