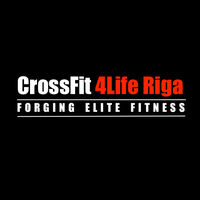 CrossFit 4Life

"CrossFit has helped me to reach a level of fitness that I had never been able to reach when I was working out by myself at the gym or doing other sports. Because CrossFit is based on functional movements. Crossfit is a lifestyle. It has become something that I live. The best of all is that you are not doing it alone. You are always doing the workouts with other people which creates this feeling of community to be part of it. The people here are more just than gym buddies – they become a second family. After I finished my first WOD I knew this is my sport. Age is just a numb...
Location
Latvia, Riga
Ūdens iela 14/16, Kurzemes rajons
This gym does not have a workout plan.
If you are the owner or administrator of this gym, you can take control and get full access to the management of this page.