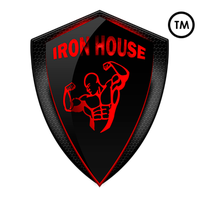 Iron House

10.000 / 10
Сеть спорт клубов «Iron House» оснащена современным оборудованием и тренажерами, сочетающими в себе высокое качество, безопасность, функциональность и комфорт. Зал разделен на несколько функциональных зон: кардио-зону, зону свободных весов и зону силовых тренажеров,Кроссфит зону и зона петель TRX Зона свободных весов представлена большим выбором тренажеров для каждой группы мышц, отличающиеся эргономическим дизайном, высокой функциональностью и безопасностью. Зона силовых тренажеров позволяет в полной мере сконцентрироваться на проработке каждой отдельной мышечной группы. Наш просторн...
Location
Ukraine, Sumy
вулиця Героїв Крут, 38Б
Athletes
1
Coach
This gym does not have a workout plan.
If you are the owner or administrator of this gym, you can take control and get full access to the management of this page.