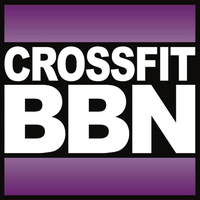 CROSSFIT BBN

BIENVENUE À CROSSFIT BBN! BBN EST L'ACRONYME DE « BRUT BY NATURE ». « BRUT PAR NATURE » EST NOTRE VISION, SANS ARTIFICES, SANS FIORITURES, DES ANNÉES D'EXPÉRIENCES ET DE CONNAISSANCES QUE NOUS METTONS À VOTRE SERVICE! NOTRE OBJECTIF EST D'ATTEINDRE LES VÔTRE!
Location
France, Paris
7 RUE RENÉ CASSIN, 95220 HERBLAY
Coach
This gym does not have a workout plan.
If you are the owner or administrator of this gym, you can take control and get full access to the management of this page.