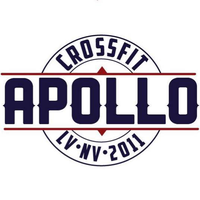 Crossfit Apollo

CrossFit Apollo is a 3,500 sq/ft. fitness coaching facility located at 6535 North Buffalo #160. We offer group and individual coaching, utilizing the CrossFit methodology. CrossFit workouts are comprised of constantly varied functional movements (like pushing, pulling, squatting, lifting, running) executed at high intensity.Our training methods produce undisputed, tangible results for all levels of fitness; from children to elite athletes, and everything in between.
Location
United States, Las Vegas
This gym does not have a workout plan.
If you are the owner or administrator of this gym, you can take control and get full access to the management of this page.