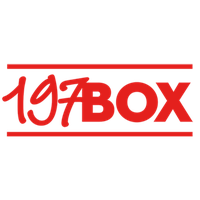 197 Box

Location
France, Bordeaux
201 Rue Judaïque, 33000 Bordeaux
GYM Information:
Envie de découvrir le Crossfit à Bordeaux ? Le CrossFit est un programme de conditionnement physique coaché, qui utilise des mouvements fonctionnels exécutés à relativement haute intensité et constamment variés. Le but étant pour le CrossFit de mettre en place un entraînement physique très large, général et complet. Le but est de former des athlètes, danseurs, artistes, ou personnes non initiés, qui sont capables de performer dans tous les domaines sportifs, et toute autre activité relative à notre quotidien: comme pousser, tirer , courir après un bus, porter ses courses, faire son ménage, ... tout ça en un temps records 🙂 Le CrossFit met aussi des programmes en place qui sont spécialement conçus et adaptés pour les enfants, les personnes plus âgées, les joueurs de football ou de rugby, les candidats pour les sélections de pompier, police, militaires... La 197 box propose aussi des "Accès libres" ou chaque athlète, danseur, sportif... peut venir s'entrainer librement et de manière autonome et individuel.
This gym does not have a workout plan.
If you are the owner or administrator of this gym, you can take control and get full access to the management of this page.