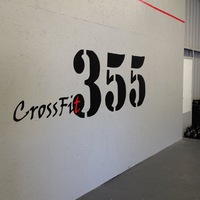 I Can CrossFit Competition

CrossFit 355
07-Sep-2019
04-00
/
07-Sep-2019
Functional fitness
,
Сompetitions
Come join us for a family friendly CrossFit competition presented by Front Line Performance Health and hosted by CrossFit 355. The event will take place on Saturday, September 7, 8a until noon. This event is specifically designed so that all participants can succeed, especially first time competitors!
LOCATION
United States, Georgetown
6517 N. Lakewoods Dr.