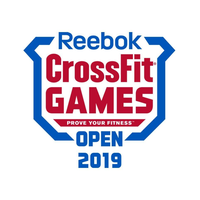 2019 Reebok CrossFit Games

The CrossFit Games are the world's premier test to find the Fittest on Earth. The Games events are made up of a broad range of functional movements. Functional movements move large loads, long distances, quickly. These movements also form the basis of our exercise program. Make no mistake—the CrossFit Games are designed to test, not train, fitness. The goal is to find the fittest athletes, not to produce an easily replicable workout program.
Ubicación
Estados Unidos, Madison
1919 Alliant Energy Center Way
Entrenador del gimnasio
Este gimnasio no tiene un plan de entrenamiento.
Si usted es el propietario o administrador de este gimnasio, puedes tomar el control y obtener acceso total a la administración de esta página.
Los clubes más populares:
Este es el gimnasio más popular
Ver todo >