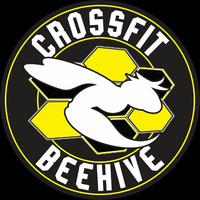 CROSSFIT BEEHIVE

Vereinigte-Staaten
,
Victorville
CrossFit is a core strength & conditioning program that delivers a fitness that is by design, broad, general, and inclusive. Elements of track & field, gymnastics, weightlifting, and strongman are combined in short intense daily workouts to maximize results for any individual. CrossFit teaches functional movement patterns, or, movements that you find in real life -pushing, pulling, squatting, jumping, throwing, carrying, and sprinting.
Ortung
Vereinigte-Staaten, Victorville
Dieses Fitnessstudio hat keinen Trainingsplan.
Wenn Sie Eigentümer oder Administrator dieses Fitnessstudios sind, können Sie die Kontrolle übernehmen und vollen Zugriff auf die Verwaltung dieser Seite erhalten.