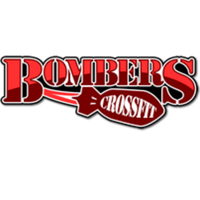 Bombers CrossFit

Stany-Zjednoczone
,
Beavercreek
Our facility consists of: 5,500 sq feet of training area A 40ft FitQuest rig 10 C2 Rowers 5 climbing ropes Various wooden boxes Wall balls/slam balls Over 4,000lbs of kettle bells, bars, & bumper plates!
Lokalizacja
Stany-Zjednoczone, Beavercreek
832 Distribution Drive | Beavercreek, OH 45434
Ogólny opis klubu:
Bombers CrossFit began as a passion for fitness, sport, and coaching and it all started with Andy and Mandy Kerschbaum; as they both had the privilege of playing college athletics. Andy played football for the US Air Force Academy; while Mandy played volleyball for Wofford College. Sport and competition continued to play a large role in Andy and Mandy's lives; as after college, they carried that passion and drive into the CrossFit world. While Andy was still on Active Duty in the Air Force as a pilot, he and Mandy built a garage gym. This early garage facility hosted countless neighbors, coworkers, and friends for many WODs. What ensued after many months was an intense desire to provide others with a high level of instruction and coaching so that everyone could enjoy the benefits of a healthy active lifestyle. Thus, Bombers CrossFit was born and Andy quickly found himself outgrowing their garage gym. The growing community was blessed to find a 1,700 sq ft facility to expand their efforts to in November 2013. However it doesn't stop there… Little did Andy and Mandy know that their new business would thrive beyond expectations in the Beavercreek, OH area; as they recently (in December 2014) had to move again to a nearby 5,500 sq ft facility. Now the Bombers CrossFit staff is made up of eight dedicated coaches, their families, and the almost 100 members of which the CrossFit affiliate trains. At the pace Bombers CrossFit is continuing to grow, the Dayton, OH area had better be prepared for the thunderstorm forming from within Bombers CrossFit's walls…
Jeśli jesteś właścicielem lub administratorem sali, możesz przejąć kontrolę i uzyskać pełny dostęp do zarządzania tą stroną
Ta siłownia nie ma planu treningowego.
Jeśli jesteś właścicielem lub administratorem sali, możesz przejąć kontrolę i uzyskać pełny dostęp do zarządzania tą stroną