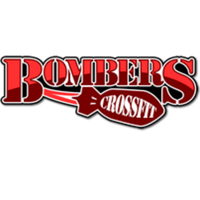 Bombers CrossFit

Vereinigte-Staaten
,
Beavercreek
Our facility consists of: 5,500 sq feet of training area A 40ft FitQuest rig 10 C2 Rowers 5 climbing ropes Various wooden boxes Wall balls/slam balls Over 4,000lbs of kettle bells, bars, & bumper plates!
Ortung
Vereinigte-Staaten, Beavercreek
832 Distribution Drive | Beavercreek, OH 45434
Information über das Fitnessstudio:
Dieses Fitnessstudio hat keinen Trainingsplan.
Wenn Sie Eigentümer oder Administrator dieses Fitnessstudios sind, können Sie die Kontrolle übernehmen und vollen Zugriff auf die Verwaltung dieser Seite erhalten.