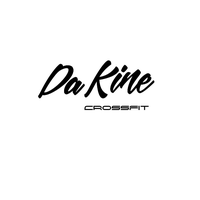 All Kine

Vereinigte-Staaten
,
Wailuku
All Kine CrossFit is located in Wailuku, Maui and was established in 2016 on the foundation of community, fitness, responsibility and integrity.
Our mission is to provide the most authentic level of service that is focused on helping all people of all different fitness levels reach their goals and improve their quality of life.
Our community based strength and conditioning fitness program will prove to be effective and deliver to you unparalleled results.
At All Kine CrossFit, we take pride in our communit...
Ortung
Vereinigte-Staaten, Wailuku
Dieses Fitnessstudio hat keinen Trainingsplan.
Wenn Sie Eigentümer oder Administrator dieses Fitnessstudios sind, können Sie die Kontrolle übernehmen und vollen Zugriff auf die Verwaltung dieser Seite erhalten.